Hospitality in Schiavon
Rooms and locations inside the Distillery and the Museum
Ample rooms and areas inside
the Poli Distillery and Poli Grappa Museum represent the ideal frame
to guest congress or seminars, to welcome customers, to realize dinners, appetizer drinks and personal initiatives.
For great events, alternative solutions are available, up to a maximum
of 200 people.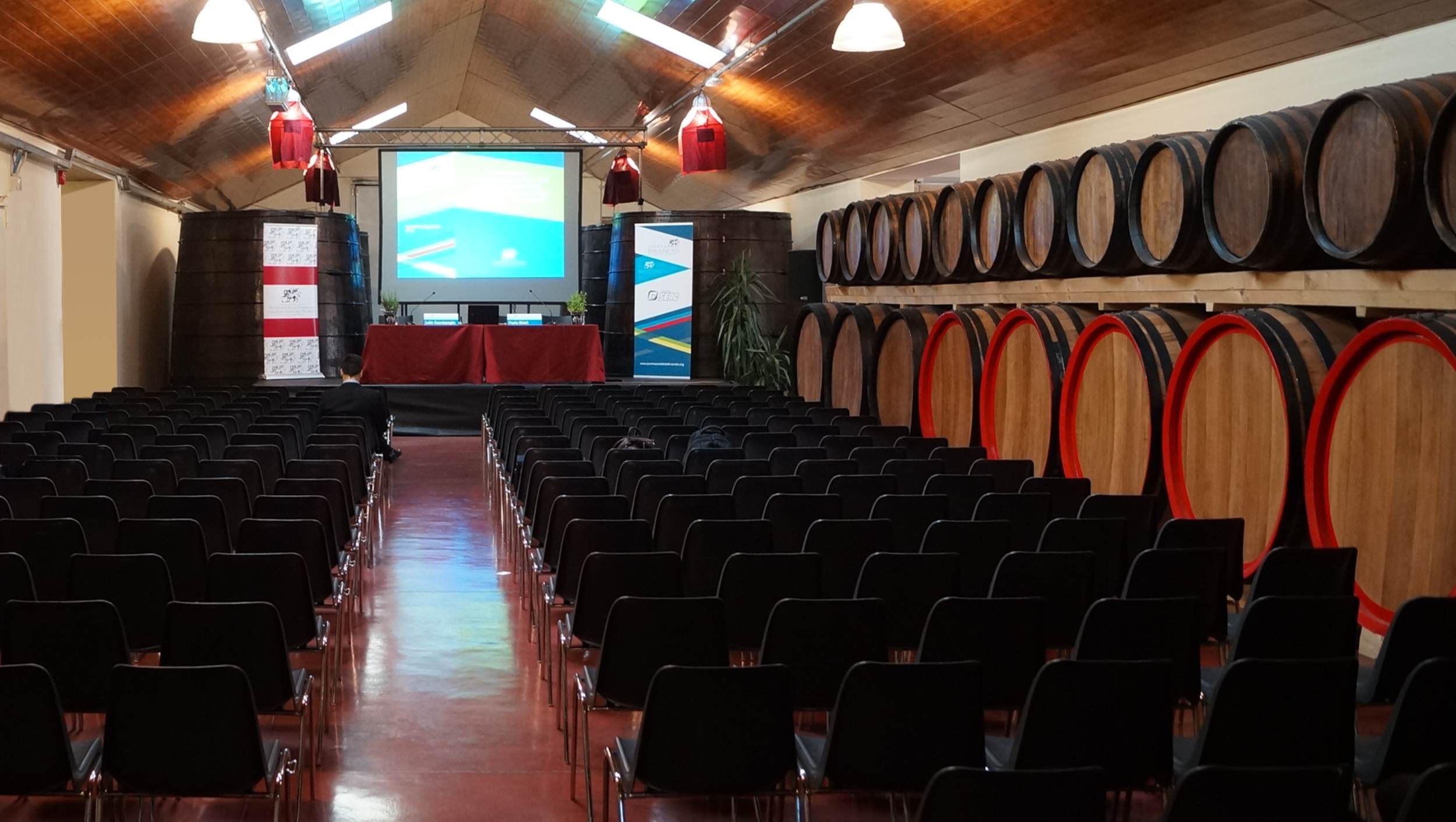 Conference Room
Equipped for the organization
of conferences and seminars,
the new conference room
is particularly suitable to present
products and other company
initiatives.
The 2nd floor location offers
to our visitors a panoramic view
of the Distillery and the landscapes
of the "Pedemontana Veneta".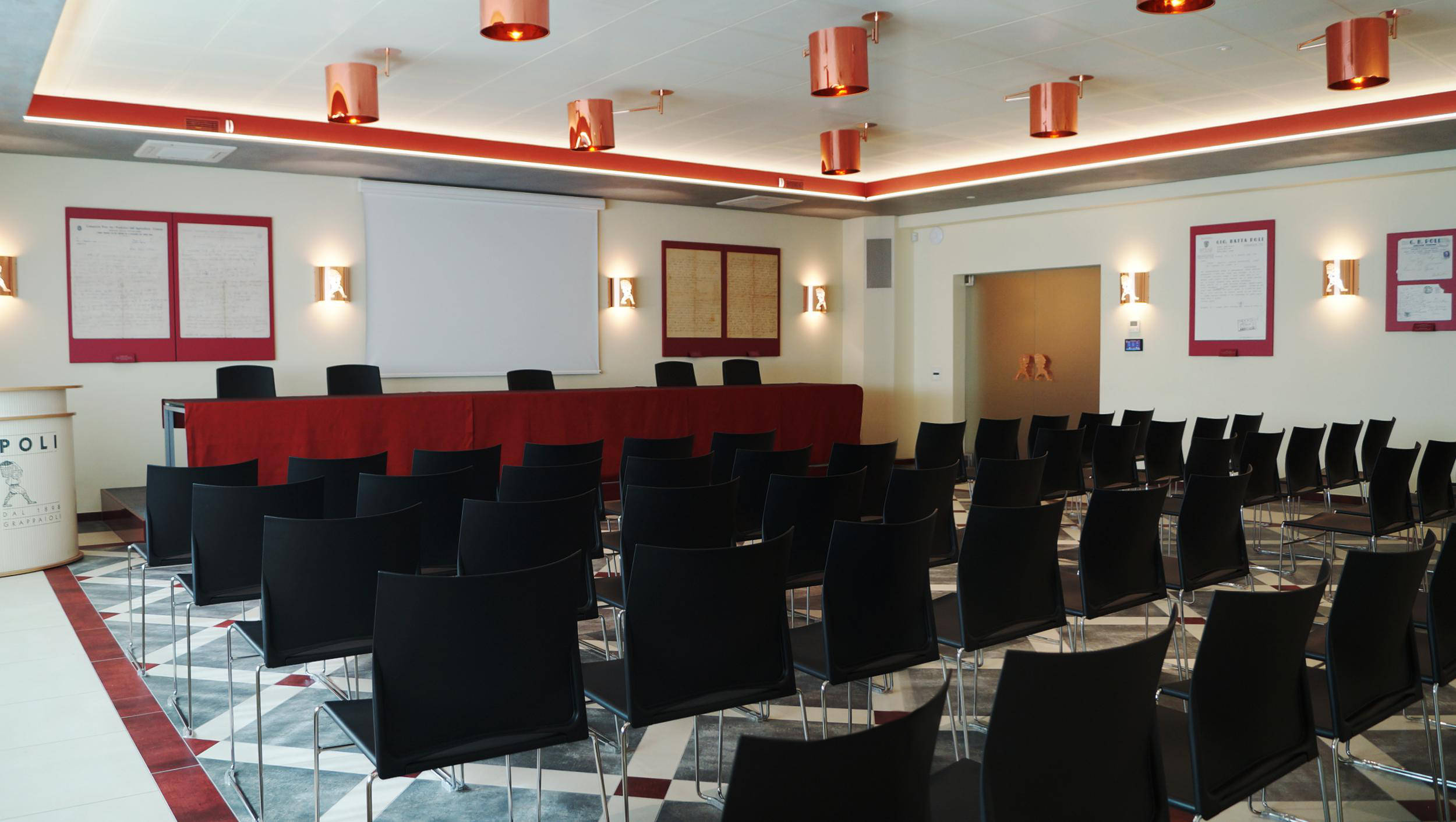 Green areas and Parking
A park about 15.000 square metres
wide surrounds the Distillery
and offers great support for photo
shootings, pic-nic and strolls.
Large free parking for cars and motor coaches.
Wheelchair friendly areas.
INFO & CONTACTS