About the Pedemontana area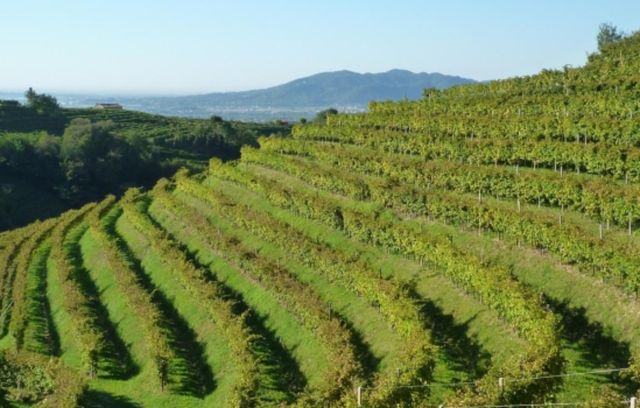 The Pedemontana Veneta is an area that lies at the foot of the Dolomite Alps, a treasure chest within which pearls of rare beauty are hidden away from all but a few.
Just like the people of the Veneto, La Pedemontana is reserved and discreet, preferring to remain in the wings, deliberately keeping her distance from the crowds of tourists.
This is a land that shyly reveals its charms little by little, and only to those with the desire to discover the treasures that lie within it.
This is a land of culture, one that welcomes lovers of beauty to admire the elegant Veneto Villas designed by Palladio, the paintings of Jacopo da Bassano and Giorgione or the sculptures of Canova; a land with a long memory, accompanying those who have the time along the paths of the Great War that left its mark on Mount Grappa and the Pasubio; a land that never stays idle, and likes to sing the praises of those craft industries that have allowed the Veneto economy to flourish; a land with good taste, ready and willing to pull up a chair for those with an appetite for wines and dishes that have earned their rightful place in Italy's food and wine culture.
This is La Pedemontana, featured in the writings of the greats from the Venetian region: Antonio Fogazzaro, Luigi Meneghello, Guido Piovene, Mario Rigoni Stern, Virgilio Scapin, Giovanni Comisso and beyond, such as the English writer Vera Brittain and the Nobel Prize winner Ernest Hemingway, who was present in the Pedemontana Veneta area during the Great War and set his masterpiece A Farewell to Arms there.
The words they wrote offer us a portrait of these places.
"I am deeply convinced that the Veneto hills facing the mountains on the other side of a stretch of plain… lie at the centre of an extraordinary, random combination of nature… Perhaps it is the way in which the lights of the mountains collide with those of the sea, coming together like the lights that make diamonds glisten…" - Guido Piovene (1907-1974)
Jacopo Poli