A story to tell and a caffè corretto with Grappa to drink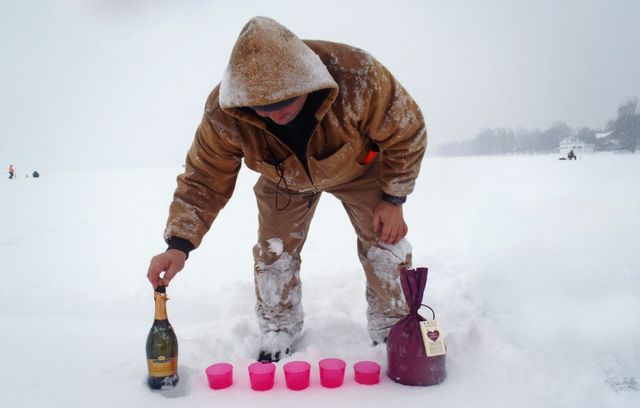 We'd love to end this year telling you about a story that touched us a lot.
This is what happened to Walter Moro, son of immigrants coming from our region, Veneto, and now living in Oakville, Ontario.
He describes himself as an "avid ice fisherman": he loves making coffee on a portable stove that he later hands out to friends and passers by.
He was instilled the italian tradition of caffè corretto with Grappa Poli by his parents.
He met one day another fisherman who promised bim to be back soon with spumante and panettone to thank himfor the nice coffee.
"He showed up a few hours later with exactly what he promised. It was the Poli Panettone and was fantastic.
I have never seen that fisherman again, but hold that as one of my fondest ice fishing memories."