Meregalli Convention 2016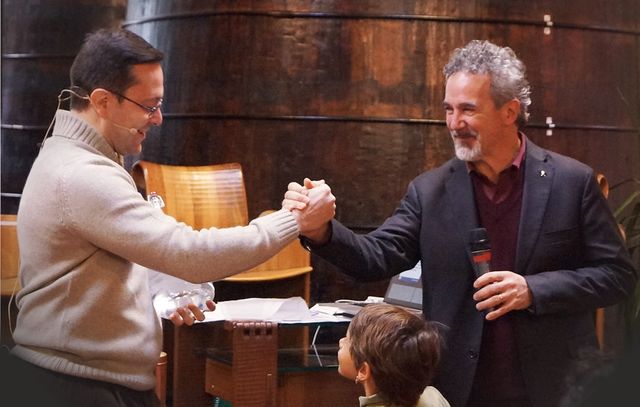 With the intent to celebrate thirty years of partnership between the Poli family and the Meregalli family, we had the great honor to welcome the Meregalli sales agent convention at our premises in Schiavon last January 14th and 15th.
It was indeed an extraordinary experience, where every single member of this company was involved. This event will be engraved in both our minds and hearts, and in the distillery's walls too.
We were 170 people but it felt like we were just one person.
I'd love to thank Giuseppe, Carla and Marcello Meregalli for this opportunity and for the trust they gave us.
I'd like to express my deepest gratitude to all the Meregalli sales agents and their assistants, for believing in us in the last 30 years.
It's thanks to your daily commitment that we keep making a good Grappa.
Jacopo Poli and family
Group picture in front of the ancient still

Guided tours

Dinner with surprise among the barrels

Convention and yearly prizes